Hiring A Cleaner
With all of us living busy lives juggling between work, family and social life sometimes the boring but essential jobs like cleaning and tidying are just not a priority. This can lead to arguments when living in a shared house and your housemates do not do their fair share. This can also cause feelings of guilt whilst bringing up a family as you may need to be occupied with other tasks.
One way to alleviate these negative feelings is to hire a cleaner. Let someone else take on that responsibility and you can relax and get on with the important stuff. Here is a list of reasons that are putting you off hiring a cleaner and we will give you reasons why it is a great idea!
The cost is it affordable?
The cost of hiring A Cleaner is £12 per hour flat rate (no hidden extras)
You may be a millionaire and that would be a drop in the ocean but most of us are not millionaires and have to budget. The best way to see if it is affordable for you is to work out how much your time is worth and if hiring a cleaner for 2 hours a week is worth the same as you doing the same work. If you do not enjoy cleaning and the household chores are not a priority then a budget for a regular 2 hour clean will enable you to enjoy your time and not worry.
If you are in a shared house you can split the cost with your housemates. This helps to alleviating the task of organising who is doing the chores and making sure you are all happy.
A Cleaner offers a streamlined and secure payment system that is taken immediately after each clean by debit or credit card from the card details you have provided on the booking form. This means no more late night trips to the cashpoint or worrying about leaving cash for the cleaner.
Payment is made through stripe.com using industry leading 256-bit SSL encryption. Our security practices are monitored and verified.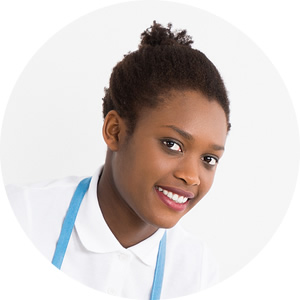 Reliability what if they don't turn up?
We aim to provide local trusted cleaners who not only suit you but take pride in providing a quality service and building a relationship with you. We do not want you to experience any uncertainty in your cleaning service.
All of our cleaners are self-employed contractors who have undergone a thorough interview, referencing and checking process. We also ask all cleaners to go through a formal vetting process through Onfido a third party security system. The formal checks Onfido provide cover an Identity check, right to work (if applicable) and a basic criminal record check.
The need for trust what if something is broken?
This is why we hope to build a good relationship between you and your cleaner. We know letting someone clean your home requires trust. We hope it is unlikely that your cleaner would break anything but the best thing to do in this instance is to talk to your cleaner about the issue and attempt to come to a resolution. Your cleaner is a self-employed contractor and may have their own insurance to cover such incidents.
We would advise to maintain house insurance at all times. If you are not able to come to an appropriate resolution with your cleaner you should then look to your house insurance to claim for damages.
Is it too much hassle to book and organise?
Not with A Cleaner! With our no hassle online booking service it couldn't be easier. We have a fuss free no hassle booking form on the homepage just enter in your postcode and follow the simple online booking process which only takes a minute.
Once you have specified the frequency of the clean, when you would like your first clean and information regarding access you can then enter your personal details and payment details. That's it you are done!
Once we receive your booking we will check we have everything we need to match you with one of our cleaners. If you book in a regular visit we always like to have a quick chat (if possible) before the first clean to make sure everything is in order.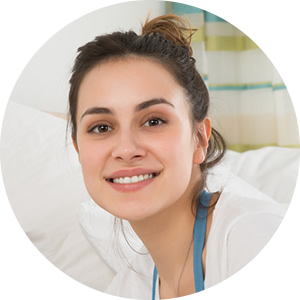 We hope we have shown you the benefits of hiring A Cleaner and look forward to hearing from you.
If you have any questions or queries do not hesitate to contact us by email hello@acleaner.net or by telephone on 02037728642
We welcome comments and discussions and you can leave them on this blog or join us on Facebook or Twitter