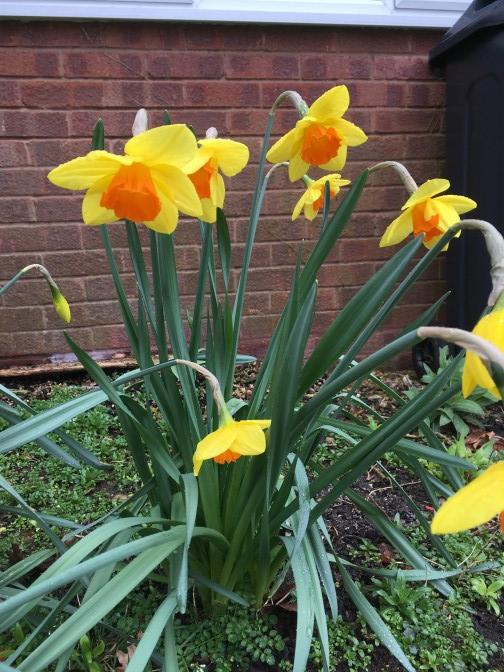 Although it is still dark and cold at times, March offers a taste of spring with the sight of snowdrops, daffodils and other spring flowers adding a burst of colour to the great outdoors. This motivates us to get our homes in order as March offers a great chance of a spring clean and we have a special March Spring Cleaning Challenge for this month.
Just like our January Cleaning Challenge we will guide you to getting the task done and dusted.
But why do a spring clean?
A spring clean can be done at any time of the year. We have here a list of the positive reasons to do a spring clean
You will find lost items - always when you are no longer looking for them do they appear.
Boosts productivity - a clean and decluttered workspace will help clear your mind.
Declutter and reorganise problem areas - will hopefully keep them from returning to clutter areas
You could make money! - Find all the unused and unwanted items and put them on auction sites or do a car boot sale.
March Spring Cleaning Challenge Checklist
Work from top to bottom and inside to out - You don't want to have to redo any tasks, so think about the order you do things.
Use Personal Protective Equipment - Make sure you wear gloves and aprons when using cleaners.
One room at a time - You will feel a sense of accomplishment if you can see your progress. You can then keep a rota for that room to ensure it stays clean
Designate time - If you have a tight schedule and need to fit in cleaning around work and home life then you can set aside an hour or so and get a room done. If you know your washing machine cycle lasts 1 hour plan a clean in that time so you know that when the cycle is finished your time is up.
Make a list of repairs - As you clean each room make sure you make a list of repairs that need doing. You can then organise getting these jobs done. You may be able to do minor repairs yourself.
Reward yourself - positive reinforcement is a great way to get motivated
In each room
Remove rubbish
Clear shelves
Declutter areas and fix the problems - keep dumping washing in the corner? Put a wash basket there instead.
Empty cupboards and drawers and reorganise - keep, dump, donate
Dust top to bottom
Wash curtains and windows
Pull out furniture and dust and vacuum behind
Vacuum
Go through this checklist for each room and you will soon have a clean and organised home. If you need help with keeping your home clean and organised A cleaner is a London based cleaning company. You can book a reliable, vetted and experienced cleaner online at http://acleaner.net or call 02037728642.
We would love to hear from you!
Let us know how you get on with your spring clean. Did you complete the challenge? Did you challenge friends and family to join you? What worked and what did not?
Contact us on Facebook or Twitter or leave a blog comment below.